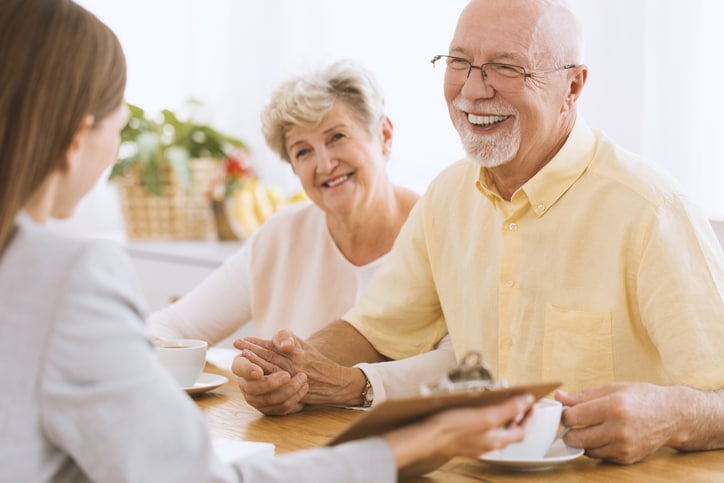 When Should You Start Thinking About Estate Planning?
While estate planning may feel like a grim topic, it's really a way of caring for your loved ones after you are gone and ensuring that your wishes are met.
Estate planning has less to do with age and wealth and more to do with helping your loved ones in the event of a tragedy. At the very least, U.S. News suggests that every adult should have a will. Otherwise, the courts will decide who receives your assets in the event of a tragedy, and it may not be aligned with your intentions or desires.
Why Start Sooner Rather than Later?
An "estate" is not just about assets accumulated over decades of professional work and equity building. Legally, "estate" just means any assets you have. Technically, everyone has an estate. Your estate includes what's in your bank account, any stocks or real estate in your name, and physical possessions you own.
According to US News, even young people who don't consider themselves wealthy need to think about how their assets will be distributed in the event of a tragedy. It's not about net worth, it's about taking care of people you love. Estate planning could prevent your parents from having to go through an expensive and complicated probate process for your $5,000 checking account.
If you start thinking through your estate when you're young, it will become more intuitive throughout your life to think about how to best leave a legacy and care for your loved ones.
The First Steps of Estate Planning
Step 1: Take stock of all your assets. Your assets include your investments, retirement accounts, insurance policies, real estate, business interests, and valuable items – in financial or emotional terms.
Step 2: Decide what you want to do with those assets and who you want to inherit them. Get an attorney's help with writing a will.
Step 3: Think about people you would trust to handle your business affairs and medical care in the event that you become incapacitated.
Step 4: Discuss your plans with your family, including your heirs. CNN Money explains that the sooner you outline your intentions to your family and friends, the less chance there will be for disagreements or complications after you're gone.
Important Documents for Each Lifestage
Merchant's Bank outlines must-have estate planning documents for each age bracket:
●     Your 20s
Once you turn 18, your parents no longer have the authority to make healthcare or financial decisions for you. That's why it's important to visit a lawyer and get a:
Healthcare Directive – Specifies which actions should be taken regarding your health if you are no longer able to make decisions.
Power of Attorney – Names someone to make decisions for you if you can't. There are several different types, but you'll definitely want to consider a healthcare Power of Attorney for medical decisions and a financial Power of Attorney for financial decisions.
●     Your 30s
Now is a good time to review with an attorney which legal devices make the most sense for your situation:
Will – Specifies who will inherit your assets, who will take care of settling your estate and, if necessary, who will care for your children if you or your spouse are unable to.
Trust – Transfers ownership of your assets to someone you choose (called the trustee) and dictates who will manage your assets for the beneficiaries you designate.
●     Your 40s
Now is also the time to talk to your parents about their estate plan. Check with your parents to make sure they have legal documentation for:
Distributing their assets (will, trust, and beneficiary designations).
How medical decisions will be made if they become incapacitated, including their preferences and who can make the decisions.
Long-term care, including where they want to live and how they will pay for it. Ask if your parents have a long-term care insurance policy.
●     Your 50s and 60s
If you haven't started estate planning by your 50s, you're not alone. According to AARP, 42% of Baby Boomers do not have estate-planning documents in place. Now is the time to get proactive and create these legal documents.
At this point, with your estate plan complete, you should focus on reviewing or updating your plan as appropriate.
So, when should you start your estate planning? Now! Our elder law and estate planning attorneys have your best interests in mind, including the best possible outcomes for your loved ones.
Have questions about estate planning in the St. Petersburg, FL area? Contact us today at (727) 565-4250 or online.
St. Petersburg
100 2nd Avenue S.
Suite 704S
St. Petersburg, FL 33701
(727) 565-4250
Tampa
3030 N. Rocky Point Drive W.
Suite 150
Tampa, FL 33607
(813) 200-4485