About Us
Frank "Skip" Tylman is an experienced corporate executive, turned attorney, who understands the needs of Baby Boomers, who has personally experienced the incapacity and loss of parents, and who enjoys helping other through the planning process.
Skip Tylman focuses his practice in the areas of estate planning, incapacity planning, Medicaid planning and crisis management, asset protection, probate and guardianship.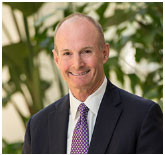 Mr. Tylman has an extensive business background.  Before practicing law, he was President and Owner of Achievia Tutoring of Florida, Inc., a private company dedicated to providing affordable and convenient academic tutoring for students in grades K through 12.
Mr. Tylman was formerly managing director of Procter & Gamble Australia, Pty. Ltd.  with overall responsibility for Procter & Gamble's business in Australia and New Zealand.  At P & G he held several positions of increasing responsibility in manufacturing, marketing and general management, both domestically and internationally, before retiring from the company and moving to Tampa Bay.
Mr. Tylman is a member of the Florida Bar Association (Elder Law Section) and the St. Petersburg Bar Association (Probate and Guardianship Section).  He is also a member of the National Academy of Elder Law Attorneys (NAELA)  and the Academy of Florida Elder Law Attorneys (AFELA).
Mr. Tylman has been active in the Tampa Bay community. He is a current member of, and served as President of, the Sun Coast Estate Planning Council from 2018-2019. He served on the board of Gulf Coast Jewish Family and Community Services from 2013-2019, a statewide social services agency that serves clients of every age, culture and religion in times of need. He is also an usher at St. Raphael's Catholic Church in St. Petersburg. He served on the Shorecrest Preparatory School Board of Trustees from 2006-2013 and was Chair from 2010-2012. He served as a Guardian and Litem volunteer, representing abused, abandoned and neglected children in court from 2004-2009. He was also a member of the Leadership St. Pete Class of 2003 and served on the Leadership St. Pete Planning Committee.
He received his Juris Doctor degree, cum laude, from Stetson University College of Law, with a Certificate of Concentration in Elder Law.  He holds both undergraduate and graduate degrees in Engineering from the University of California, Irvine.