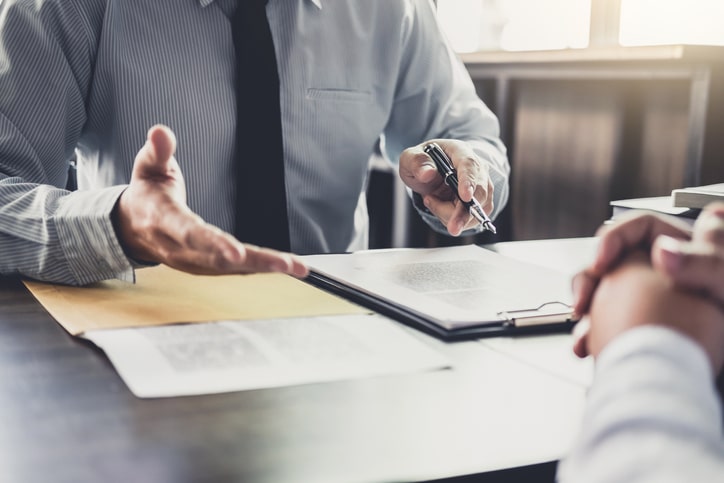 Thinking About Medicaid? 8 Reasons Why You Should Be
Do you think it's too early to start thinking about Medicaid? It's time to think again! Many people don't plan ahead for Medicaid and as a result, they miss out on the multiple benefits available to them. Not planning ahead for Medicaid can mean missing out on the benefits you were counting on. Planning ahead is critical if you want the opportunity for long-term senior care without dissipating assets intended for other retirement needs, your spouse, or your heirs. So even if you feel that your need for long-term care is years away, you should you start thinking about Medicaid now. Here are 8 reasons why:
Insurance and Medicare don't cover all the costs that you might be assuming they will. According to AgingCare, insurance doesn't normally cover long-term care. And you can't rely on Medicare to cover the costs of long-term care either. In most instances, Medicare will only cover the first 100 days of your stay at a nursing home. And in these instances, only the first 20 days will be fully covered, followed by 80 days of partial payments along with a co-pay, according to AgingCare.
Assisted living care can easily cost $100,000 per year in Florida. According to a study by the U.S. Department of Health and Human Services, about 70 percent of Americans 65 and older will require long-term care of some kind. As seen above, Medicare won't cover these costs long-term.
Planning ahead increases your chance for eligibility. When you apply for Medicaid, your assets of the prior five years will be analyzed.  Medicaid evaluates a 60 month history period in order to uncover any transfers of assets for less than fair market value. Medicaid will impose a penalty period of ineligibility if you gifted assets within those last five years. You will be temporarily ineligible if you quickly downsize assets for the purpose of meeting Medicaid eligibility. Ideally, you should begin thinking about the Medicaid application process at least five years in advance of anticipated long-term care. This advanced planning will allow for asset preservation prior to the five-year 'look back'.
Planning ahead helps you wisely and thoughtfully spend down assets. Experts recommend that as the need or possible need for long-term care approaches, Medicaid applications should be considered once assets are down to $100,000 (for singles) or $240,000 (for married couples). Why? This amount allows you sufficient time to gather necessary documents and to spend down some assets on eligible expenses.
Planning ahead promotes more peace of mind. Thinking about needing long-term care and preparing for your senior years is difficult to process for some families. Planning ahead and thinking through your desires and wishes often brings needed comfort and assurance to you and your loved ones.
Certain illnesses require even more advanced planning. Individuals with certain illnesses may need to plan earlier than others in the anticipation of Medicaid covering long-term care, due to needing extended nursing home stays. Some of these illnesses include dementia, diabetes, renal failure, some types of Parkinson's, and some forms of cancer, according to AgingCare.
Planning ahead reduces stress for your loved ones. Educating yourself on Medicaid eligibility guidelines and requirements and planning accordingly is essential for taking responsibility for the cost of your long-term care and helping avoid these costs and responsibilities from falling on your family and loved ones.
Planning ahead helps you secure Medicaid eligibility and maximize your savings. Once the cost of long-term care is covered, you can use your savings built up by decades of hard work for other purposes. You can use your savings on the rest of your retirement expenses, you can have peace of mind that your spouse and other loved ones are taken care of, and you can give more to your heirs.
While Medicaid can often be utilized by middle-class seniors, it is a needs-based program. Eligibility for the benefits that could pay for your long-term care requires careful planning, and structuring of your assets and liabilities.
The Baby Boomers' Barrister is here to help! We offer the experience, knowledge, and insight necessary to successfully guide our St. Petersburg clients through the complex and often confusing Medicaid eligibility requirements and planning process. Because we understand how to integrate Medicaid planning into your holistic estate plan, our legal team can find the best path towards Medicaid eligibility depending on your unique situation.
Do you want to learn more about a compassionate, comprehensive approach to Medicaid planning? We are dedicated to helping you get the long-term care you need while also preserving the assets you've worked a lifetime for. Call us at (727) 565-4250 or contact us online.
100 2nd Avenue S.
Suite 206N
St. Petersburg, FL 33701
(727) 565-4250